Fixed-Rate Home Loans
Up to 100% Financing Available to Qualified Buyers
Choosing the type of mortgage that best fits your needs is an important step in the process of buying or refinancing a home. A traditional fixed-rate mortgage is a loan in which the interest rate and payments stay the same for the entire life of the loan. It is a great option if you plan to live in your house for many years and want protection from the risk of rising interest rates.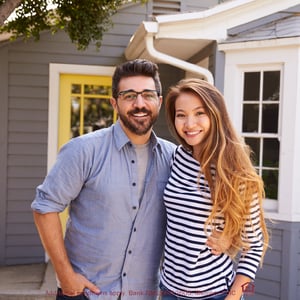 Why Choose FSCB?
⟩⟩⟩⟩ We'll look out for you. We are the fixed-rate home loan team at First State Community Bank, that means your lender is trained to consider your overall financial goals as part of this loan process.
⟩⟩⟩⟩ We offer a variety of loan programs for new purchases or refinancing. For qualified buyers we have options of up to 100% financing. We are committed to finding the program that will best suit your needs.
⟩⟩⟩⟩ We live here too. We know the community and quite possibly your neighbors. Our loan decisions are made by local lenders. Our mission is to support growth in the communities we serve and when you work with us you become part of that mission.
⟩⟩⟩⟩ We are here for you. You are unique. Our approach to lending isn't cookie-cutter. We know a one-size-fits-all doesn't apply to our customers. We strive to understand your goals and offer solutions to help you succeed. Listen to these stories to see how working with FSCB is the right choice.
---
Mortgage Tips & Tools
Buying a home is an exciting milestone and a major accomplishment. The more you know about the process up front, the easier it will be to ask the right questions, make wise financial decisions, and, ultimately, find the home that's right for you.
Resources for you: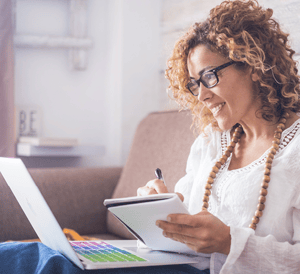 ---
Current Rates
| | | |
| --- | --- | --- |
| Program | Rate | APR* |
| 30-Year | 2.625% | 3.135% |
| 15-Year | 2.375% | 2.724% |
| | 2.00% | 2.590% |
| FHA | 3.00% | 4.094% |
| VA | 3.00% | 3.777% |
Rates above are for purchase transactions and are current as of 11/18/2020 and are based on some standard assumptions as described below.
---
Take the next step today!
---
Subscribe Here!
Sign up for our latest updates
Click here to see a complete list of Mortgage Loan Officers with the NMLS certification.
Loan approval is subject to credit approval and program guidelines. Interest rate and program terms are subject to change without notice.
*Annual Percentage Rate (APR) represents the true yearly cost of your loan, including any fees or costs in addition to the actual interest you pay to the lender.
The rates shown above are the current rates for the purchase of a single-family primary residence. These rates are not guaranteed and are subject to change. This is not a credit decision or a commitment to lend. Your guaranteed rate will depend on various factors including loan product, loan size, credit profile, property value, geographic location, occupancy and other factors.
Application can be made by calling 877-955-3722, by applying online, or by meeting with a mortgage loan officer.
30 & 15 Year Fixed-Rate Loans - Conforming rates are for loan amounts not exceeding $510,400. Annual Percentage Rate (APR) calculation is based on estimates included in the table above with borrower-paid finance charges of 0.862% of the base loan amount, plus origination fees if applicable. If the down payment is less than 20%, mortgage insurance may be required, which could increase the monthly payment and the APR.
USDA Rural Development - This program has restrictions on property location and household income. Click here to determine if your property is eligible.
FHA Loans - A Federal Housing Administration (FHA) loan is a government-backed home mortgage loan with more flexible lending requirements than conventional loans. Because of this, FHA mortgage interest rates may be somewhat higher. The buyer will also have to pay monthly mortgage insurance premiums, along with their monthly loan payments. FHA loans come in 15- and 30-year options.
VA Loans -VA loans are home mortgages backed by the Department of Veterans Affairs (VA). With a VA loan, eligible service members and veterans can buy a home with little or no down payment, or refinance an existing home to get cash out or a lower monthly payment. First State Community Bank offers 15- and 30-year options.
As an approved lender for the VA Home Loan Guarantee Program, First State Community Bank can offer service members, veterans, and eligible surviving spouses favorable terms on all types of home mortgage products. And if you don't meet the qualifications for a VA loan, FHA loans offer similar advantages, including lower down payment requirements. Contact a mortgage loan officer today for more information about VA home loans and current VA mortgage rates.