6 Ways to Boost Your Odds for Winning FSCB Grand Giveaways This Spring
How does a free vacation sound? For two lucky people a month that dream can become a reality. Our FSCB Grand Giveaways event is happening now through April 2023; we've partnered with MasterCard® and Elite Travel to deliver monthly prizes that you'll love.
With multiple prizes to choose from each month, two winners will be selected at random to choose their reward. Once a prize is selected it's removed from the list and a new prize is added in its place, so there's always something for everyone.
Examples of current and past prizes include:
New York Broadway Trip
Super Bowl Experience
Gamer's Dream Experience
Memphis and Graceland Tour
NASCAR Race Experience
St Louis Cardinal Game
Plus, one person will be selected from a pool of qualified participants to receive the grand prize: $50,000.
How to Enter Grand Giveaways
The process is simple and, if you already have an FSCB debit card, you can get started today.
Monthly Prizes
Use your FSCB debit card 35 times in one month and you'll be automatically entered into the drawing. From November 2022 to April 2023, two winners will be selected randomly each month and will be able to choose from the list of prizes.
Grand Prize
In order to qualify for the grand prize, you must use your FSCB debit card 60 times each month for six consecutive months. The winner will be randomly chosen from the qualifiers and $50,000 will be rewarded to the grand prize winner.
How to Maximize Your Opportunity to Win
With a few months left in the Grand Giveaways sweepstakes, we've put together a list of seasonal ideas to help you qualify for the monthly and grand prize drawings. Buy things you already need for spring using your FSCB debit card, and be in the running for incredible prizes—it's a win/win!
Severe Weather Preparedness
Nature disasters can cause extensive damage to your home and property, so it's important to be prepared before severe weather strikes. Consider purchasing products that will help avoid common bad weather ailments, like loss of electricity and drinkable water.
Tarps
Bottled water
Generators
Canned food
Gas for grill
Batteries
Non-powered light source (candle/flashlight/etc.)
Board games or playing cards
Spring Cleaning
Spring is the perfect time to freshen up your home or office. While you're cleaning up, use your FSCB debit card to buy cleaning supplies like paper towels or new decor.
Cleaning supplies
Organization bins and tubs
New towels, sheets, or linens
Seasonal home decor
Patio furniture
Maid services
Spring Break Trips
Vacation comes with as many expenses as there are fun activities, and you can use your debit card to cover most of them. From airline tickets to resorts, swipe your payment to earn an entry towards the Grand Sweepstakes.
Travel expenses
Hotel rooms
Entertainment venues
Restaurants
Pet boarding
Gardening Supplies
Whether you have a green thumb or not, spring is the perfect time to give gardening a try. Pick up equipment like gloves or trowels to help with the outdoor hobby.
Landscaping tools or services
Soil and
Flower pots
Seeds and bulbs
Plants
Workwear, like gloves
Gifts
Who doesn't love presents? Celebrate the success or important events in your loved ones' lives with a thoughtful gift to show you care.
End-of-year teacher gifts
Birthday presents
Baby showers
Flower arrangements
Holidays and special events
Charity donations
Housewarming
To say "thank you"
Tax Preparation
Doing your taxes isn't the most exciting thing you'll do this year, but it is essential to file with the IRS. Make sure you stay compliant and get the biggest refund possible by investing in tax prep services and software.
Accountant fees
Tax software
Payment
Don't Have a FSCB Debit Mastercard®?
It's not too late to start swiping your way to our Grand Giveaways prizes. Open an account today.
And while you're at it, learn everything you need to know about digital banking with our checking account tools. If you prefer an app, we've got that, too.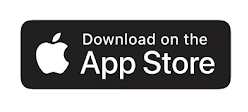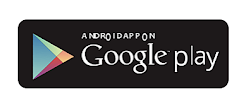 You can also view the complete rules for the Grand Giveaways sweepstakes here.
Win Big This Spring with FSCB Grand Giveaways
You can't win if you don't enter, so why wait?
Last month's winners have already been selected, but don't worry; there's still plenty of time. Just use your FSCB debit card on purchases you already planned, like groceries or seasonal hobbies, and two winners will be chosen every month through April 2023.
The prizes are exciting, but make sure to spend responsibly. Use this budgeting worksheet to help whip your finances into shape while you're already in the mood for spring cleaning!